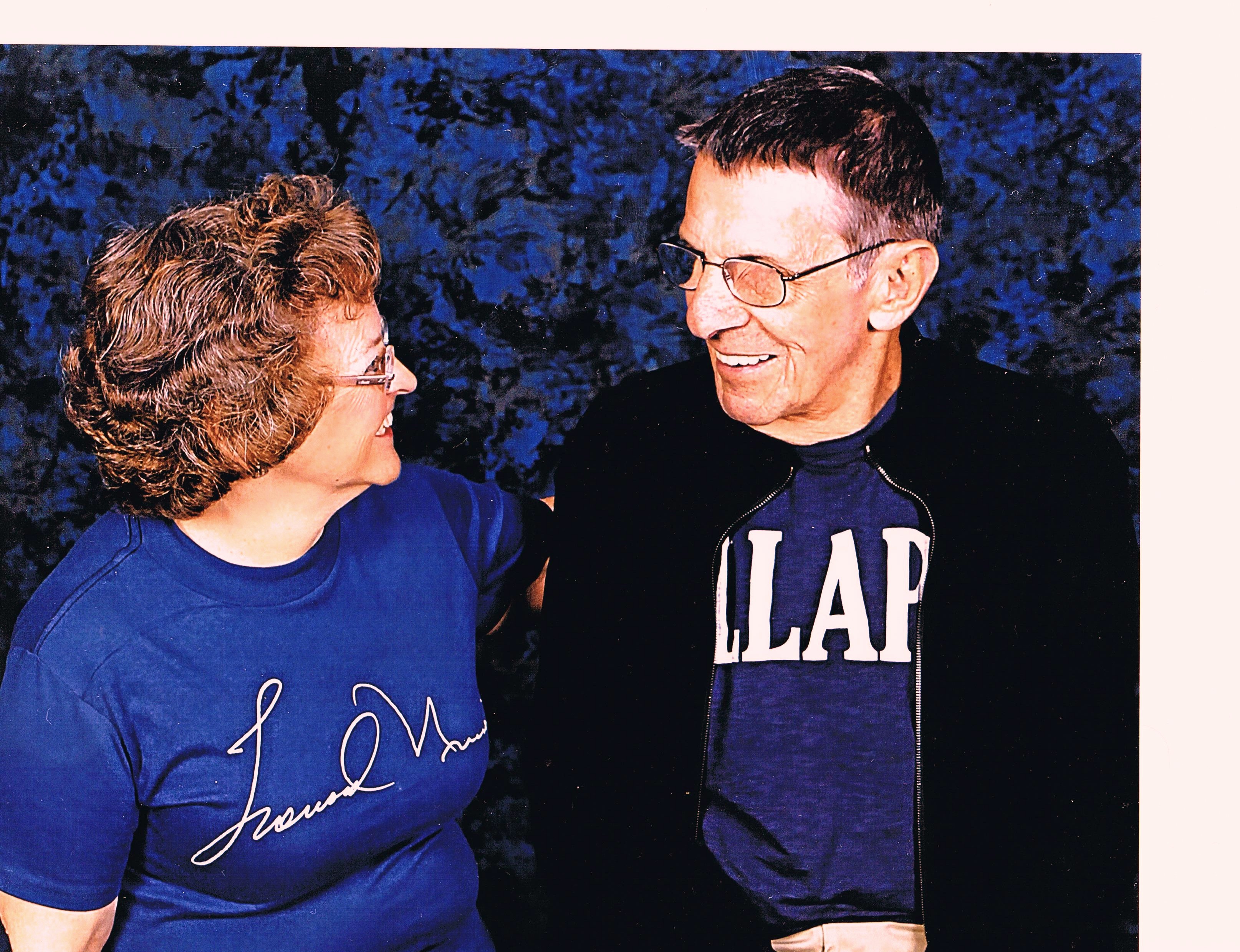 Bonnie lives in North Carolina and vividly remembers Star Trek's premiere in 1966. She is a Licensed Clinical Social Worker (LCSW) specializing primarily in the Mental Health and Hospice fields. Her university degrees are from Wake Forest University and the University of North Carolina, and she completed additional post-graduate work at Duke University. She has been fortunate to meet all of the Star Trek actors, creator Gene Roddenberry, and several original series writers.
Bonnie befriended Leonard Nimoy in 1979, ultimately collecting a massive amount of memorabilia on his life and career. Aside from collecting, she enjoys art, travel, and history.
Bonnie last communicated with Leonard just weeks before his passing back in 2015 and has remained in touch with the Nimoy family since. Both Adam and Julie Nimoy utilized photos from Bonnie's collection for their respective documentaries on their father. Bonnie was the Primary Sponsor of Leonard's "Secret Selves" photography exhibition at the Massachusetts Museum of Modern Art, and had her own portrait taken by him! She was there when Leonard was presented with the proclamation of "Leonard Nimoy Day" in Boston in 2009, and she returned to Boston in 2014 to attend the ceremony where he received an Honorary Emmy for his body of television work. Bonnie received his personal permission to initiate and organize her own exhibition of his photography – the first one to open following his passing.
At this year's Trekonderoga event, Bonnie will be presenting Personal Anecdotes from a 35-year Friendship, including unique photos from her Nimoy collection before, during, and post-Star Trek, with some emphasis on Leonard's other talents and accomplishments. Bonnie will also be presenting a session on stories shared about Leonard from other friends and acting peers. After each presentation, Bonnie will host Q/A sessions with attendees.
Don't miss your chance to meet a unique individual who had a special connection with Leonard Nimoy, at this year's edition of Trekonderoga!