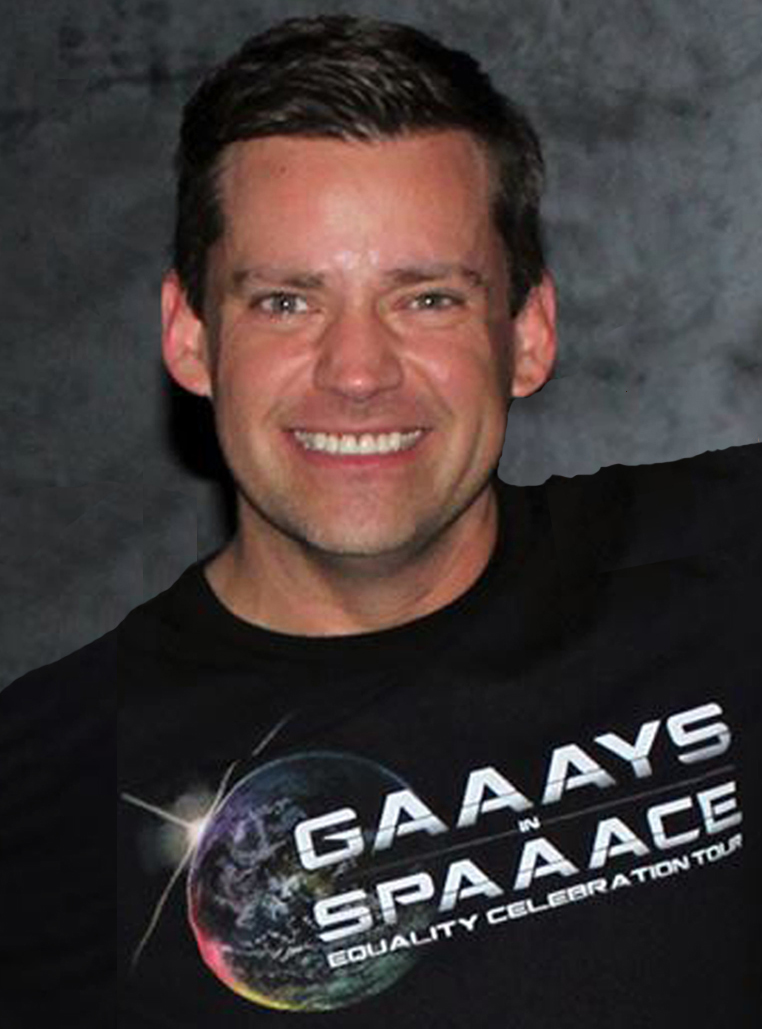 Dan Deevy the founder of Gaaays in Spaaace has been a lifelong fan of Star Trek. Dan graduate with a degree from New York University with a degree in Literature and Theater and spent 20 years working as a producer, host, entertainment journalist and celebrity interviewer.
A student of Gene Roddenberry's philosophy of infinite diversity in infinite combinations Dan began Gaaays in Spaaace as a single event. The evening was celebrating the first appearance of a gay character in the Star Trek universe with the brief appearance of Lieutenant Sulu's husband and daughter in Star Trek Beyond. The overwhelming success of the event and with many supporters, including noted celebrities, asking 'when is the next one', Dan was encouraged to expand Gaaays in Spaaace in to a full fledge non-profit.
Dan has spent the last two years touring the country with Gaaays in Spaaace to promote their mission; the inclusion of more LGBTQ characters in science fiction and pop culture.