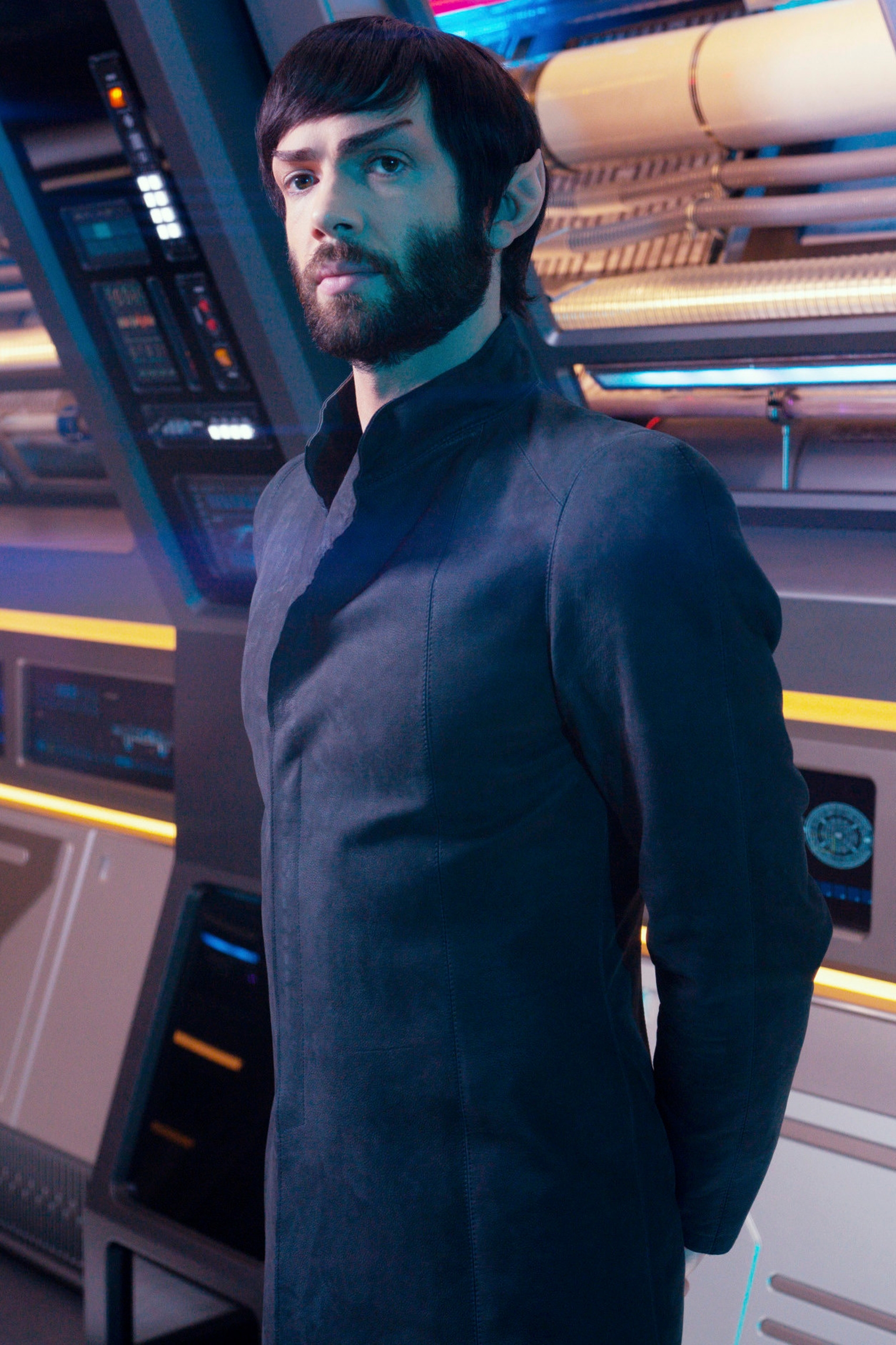 The grandson of Hollywood legend and Oscar winning actor Gregory "To Kill a Mockingbird" Peck, Ethan Peck made his grand entry into Star Trek lore during the second season of Star Trek: Discovery as none other than one the franchise's most iconic characters, Mr. Spock!
Born in Los Angeles, he played a variety of sports in high school and studied the cello. He attended New York University's Tisch School of the Arts and won the 2009 Sonoma International Film Festival's Best Actor award in 2009. He was appearing in films and television productions, such as That 70's Show, 10 Things I Hate About You, The Curse of Sleeping Beauty, and The Honor List.
After landing the role of Spock in Discovery, Ethan says he "dove" right into watching Star Trek's original mid-60s run to learn about the character of Spock and Leonard Nimoy's performances, even reading Nimoy's two books on the subject: I Am Not Spock and the follow-up I Am Spock. During the first few months of filming, he would have Nimoy as Spock in his mind as he delivered his own performances, until he found the "centre of the character" within himself. This is the first time Ethan visits us at Trekonderoga! Join Ethan as he tours the stunning standing sets of the U.S.S. Enterprise, and don't miss your chance to meet this amazing, fine young actor in person!
Fans of Star Trek Discovery can meet Mr. Peck in person as well as tour the recreated Star Trek The Original Series Set Tour. Mr. Peck will sign autographs and hold photo op sessions, as well as other special celebrity events!