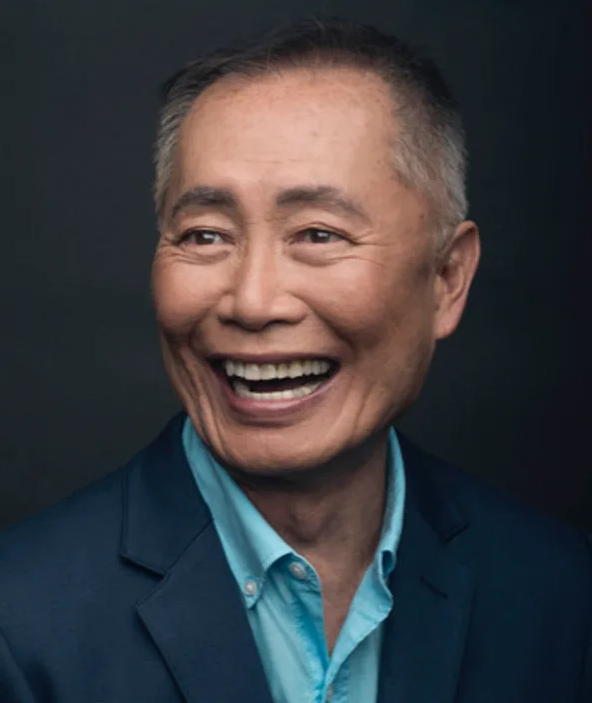 George Takei is best known for his portrayal of Mr. Sulu in the acclaimed television and film series Star Trek. He's an actor, social justice activist, social media mega-power, New York Times bestselling author, originated the role of Sam Kimura and Ojii-Chan in the Broadway musical Allegiance, and subject of To Be Takei, a documentary on his life and career.
Takei's acting career has spanned five decades, with more than 40 feature films and hundreds of television guest-starring roles to his credit. He is a member of the Academy of Motion Picture Arts and Sciences, Academy of Television Arts and Sciences, Actors' Equity Association and Screen Actors Guild-American Federation of Television and Radio Artists.
With the outbreak of World War II, Los Angeles, California-born Takei and his family were placed behind the barbed-wire enclosures of United States internment camps along with 120,000 other Japanese Americans. He spent most of his childhood at Camp Rohwer in the swamps of Arkansas and at wind-swept Camp Tule Lake in northern California. At the end of the war, Takei's family returned to their native Los Angeles.
Inspired by this difficult chapter of American history, Takei developed the Broadway musical Allegiance, an epic story of love, family and heroism in which he starred alongside Tony Award winner Lea Salonga. Allegiance's record-breaking world premiere, at the Old Globe Theatre in San Diego in 2012, won multiple awards, and was followed by a Broadway run in 2015-2016.
Now a community activist, Takei serves as chair of the council of governors of East West Players, the nation's foremost Asian Pacific American theater. He is also a member of the Human Rights Campaign, the largest national lesbian, gay, bisexual, and transgender political organization. Takei is Chairman Emeritus of the Japanese American National Museum's Board of Trustees; a member of the US-Japan Bridging Foundation Board of Directors; and served on the Board of the Japan-United States Friendship Commission under President Bill Clinton. In recognition of his contribution to the Japan-United States relationship, in 2004, Takei was conferred with the Order of the Rising Sun, Gold Rays with Rosette, by His Majesty, the Emperor of Japan.
2021's edition of Trekonderoga is his first appearance in Ti – what an opportunity to meet a fascinating member of the original bridge crew! Be there when he returns to where it all started, on the bridge of the Enterprise, in various photo opportunities and chats!