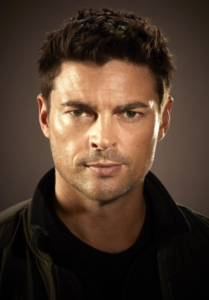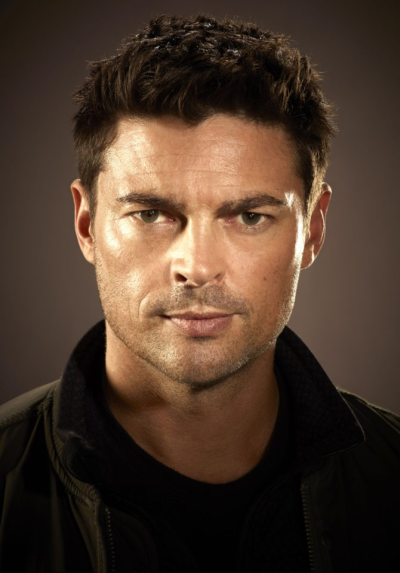 Original Star Trek series fan and New Zealand-born actor Karl Urban actively pursued and won the role of Dr. Leonard McCoy on 2009's motion picture named, appropriately enough, Star Trek.  In his portrayal, Karl evoked many of the subtle mannerisms and vocalisms made famous by one DeForest Kelley of an earlier era – one could consider his performance as an ultimate fan tribute.
Karl was interested in acting from a very early age, debuting at age 8 in the New Zealand television series Pioneer Woman.  Internationally he appeared in both Hercules: The Legendary Journeys and its spin-off Xena: Warrior Princess, playing recurring roles in both American/New Zealand series. He eventually started working on Hollywood productions and in relatively no time was in big productions such as The Lord of the Rings, The Bourne Supremacy, The Chronicles of Riddick, and Doom.  Hollywood press has speculated that he could have landed the role of "James Bond" had not previous film commitments gotten in the way (the role went to Daniel Craig).  Other films he appeared in include Red, Dredd, The Loft, Pete's Dragon, while Karl most recently appeared as "Skurge" in 2016's Thor: Ragnarok.
Karl is active on the convention circuit and makes his first bombshell appearance at this year's edition of Trekonderoga!  Be sure not to miss your opportunity to meet Karl onboard the original Enterprise – where else but in Sickbay, naturally – in a time-defying trip back to the original series sets with today's Dr. McCoy!