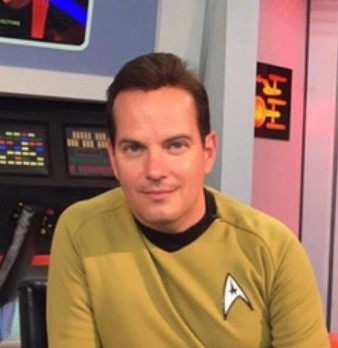 I am a native of New Jersey and have been a fan of Classic Star Trek since being introduced to the series in the early 1970's. My earliest recollections are seeing it advertised in the local TV Guide for its syndicated appearance on Channel 11, WPIX, New York.
My love of the series opened the door to other science fiction classics of the 1960's: Lost In Space, Voyage To The Bottom Of The Sea, The Invaders, UFO, The Outer Limits, and The Twilight Zone, to mention just a few. These fantastic television shows of the 1960's carried over my interest into other science fiction television of the 1970's: The Six Million Dollar Man, Star Trek: The Animated Series, Kolchak: The Night Stalker, Space:1999, Ark 2, The Bionic Woman, Logan's Run, Battlestar Galactica, and Buck Rogers In The 25th Century, to also name a few.
The shows closest to my heart have always been Classic Star Trek, and Space:1999. These shows have allowed me the opportunity to meet so many wonderful people, and establish lifelong friendships worldwide, due to our common bond and love of our beloved shows.
It has been a truly rewarding experience being a presenter over the last year few years at Trekonderoga.