William Shatner Spotlight:
James Simmonds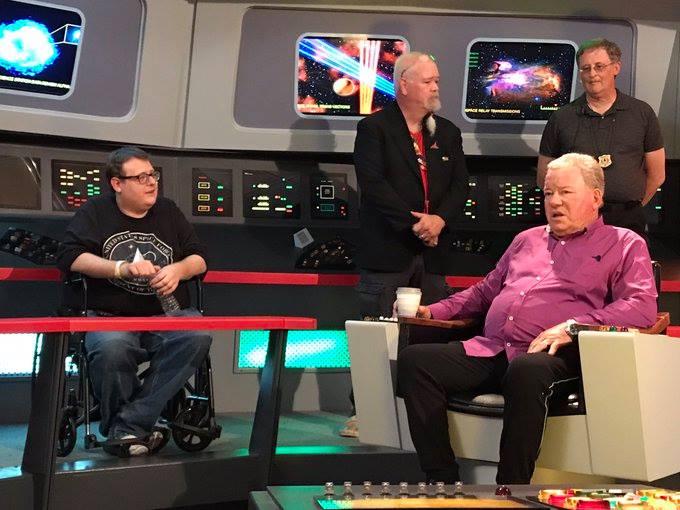 During his recent visit to the Set Tour, Mr. William Shatner met a special fan named James Simmonds. James was a young man with a promising engineering career ahead of him. He worked first at NASA and then for the US Army. However, James was also born with polycystic kidney disease. By 2018 his kidneys had failed, and he started dialysis. He is in desperate need of a kidney transplant. Without one the prognosis is grim, and James feels that time is running out.
When Mr. Shatner started talking to him at the Star Trek Set Tour, James was very nervous. They touched on the complexity of society, technology's role, and what Star Trek meant to him. James said, "I credit Star Trek with helping me see a clear path forward to get a degree in STEM. I felt honored to speak with him. I thought we could have talked for hours and learn a lot from one another!" He described his conversation as an uplifting, positive experience and hoped it was mutual.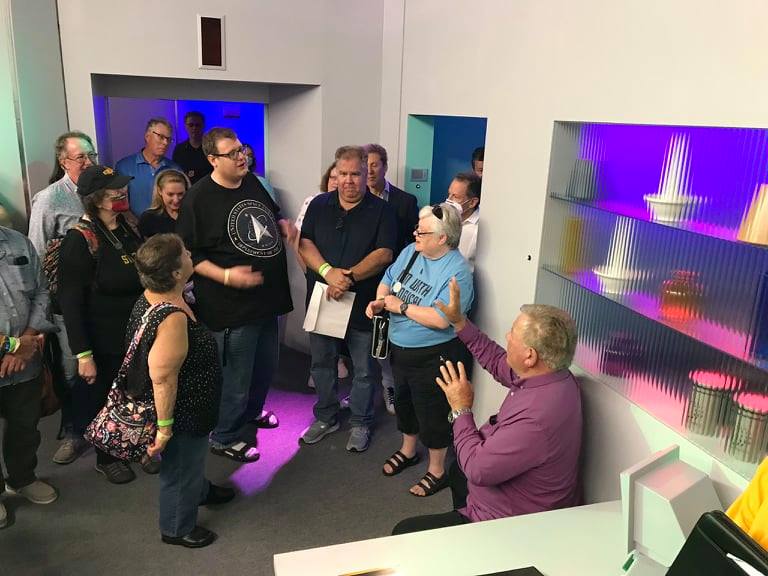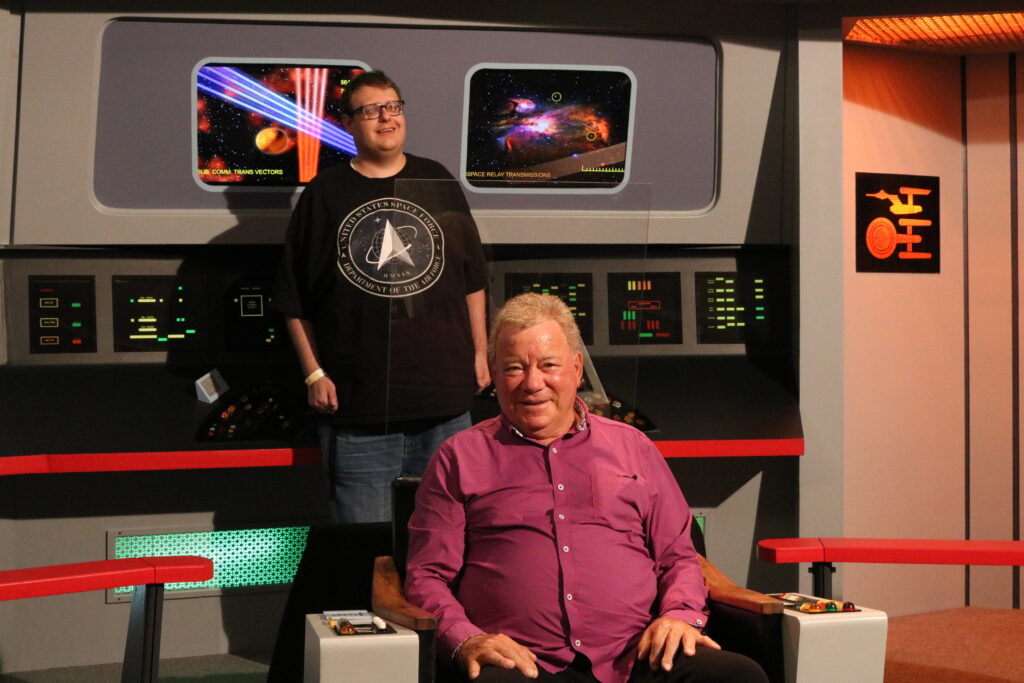 James noted he had no favorite episode but loved the idea of Star Trek. To him, the idea of Star Trek is about what we can do if we do not kill ourselves first, exploring the unknown not for profit or for gain but for just because it is there. For James Star Trek is about exploring the unknown existence of reality.
James adds, "The reason why I gave up NASA for the Army job was to save lives. Star Trek was a big influencer in that decision as well. The way I see it is if you want to sit in the captain's chair, you must take risk. Risk is a part of the game. James T. Kirk said risk is our business and it stuck with me. So, I made a career choice to do something that helped save lives."
Despite being exhausted James wanted to say "If I could speak again to Mr. Shatner, I would talk to him about Generations. I am curious about his cabin in that movie. And I would say thank you for allowing me to speak up and for helping me. I would use this to do good in the world I would not sit around and waste it. I am a man who wants to go out and see what's out there!!"
"I have had a few offers for a kidney, but they have all fell through. I have been on dialysis since December of 2018 and my situation is getting worse. I am in a lot of pain and have a lot of low blood pressure drops." James is also visually impaired.
James is looking for an O positive kidney donor. He is also looking for help with social media to get the word out. He says, "My energy is very low, and I am not 100% able to really write a post. I am trying to right now, but I am not the best at this."
Mr. Shatner is asking for your help to find James a kidney donor. If you have ever considered organ donation this is your chance to boldly go and help keep James' Star Trek dream of a better future alive.
If anyone is willing to donate a kidney you can call the following:
University of Rochester at 585 275 7735
John Hopkins: 410-614-9345
Specify you want to donate to:
James Simmonds
DOB 02/23/1985
To help with social media or for financial donation please open James' Facebook Page.