Welcome to Jack Crusher played by Ed Speleers!! He will be joining us for our annual Trekonderoga event here at STAR TREK TOUR this August!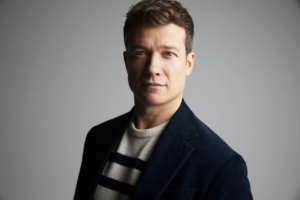 Ed can be seen on this season of Star Trek: Picard as Jack Crusher, son of Jean Luc Picard and Beverly Crusher!
He is also known for his portrayal of villain 'Stephen Bonnet' in the Starz! series Outlander as well as playing 'Footman Jimmy' for two seasons on the SAG Award-winning (for Best Ensemble) Downton Abbey. Other television credits include starring as 'Slean' in Beowulf: Return to the Shieldlands for ITV, as 'Edward Seymour' in the critically acclaimed Golden Globe- and Bafta-winning Wolf Hall alongside Mark Rylance and Damien Lewis, and Agatha Christie's Partners in Crime. While starring as Jack Crusher on Picard, Ed can also be seen as 'Rhys Montrose' during the ongoing fourth season of the Netflix series You.
Ed's feature credits include Breathe opposite Andrew Garfield and Claire Foy, Disney's fantasy film Alice Through the Looking Glass, and Lars von Trier's The House that Jack Built opposite Uma Thurman and Matt Dillon. Ed made his film debut as the titular role in the 20th Century Fox action fantasy film Eragon. He was selected by director Stefen Fangmeier from a worldwide casting search.
Come and meet Ed on board the original Starship Enterprise at this year's event – don't miss your chance to meet one of the newest stars of Star Trek and hear tales from his experiences filming Star Trek: Picard!