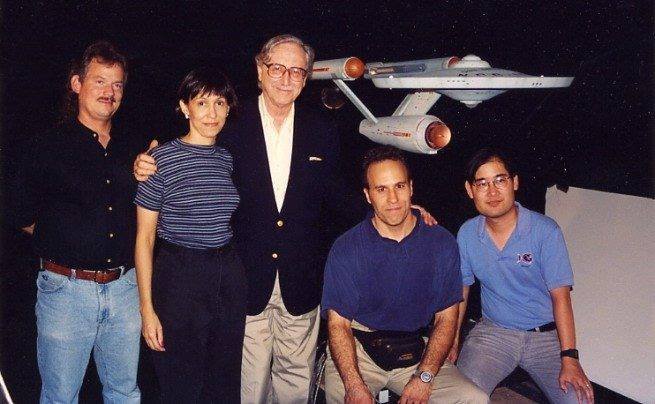 Star Trek Set Tour




by Star Trek Original Series Set Tour!
Hold on to your Hats and Save the Date!
Three Legendary STAR TREK ART DEPT. Members are coming to
STAR TREK Original Series Set Tour!
On June 24th and 25th, 2017, Star Trek Tour welcomes Legendary Star Trek Team Members, Michael Okuda and Denise Okuda and Doug Drexler for The Ultimate Insiders weekend! Go behind the scenes of STAR TREK and tour the sets with those who know it best!
Tickets ON SALE NOW!
More info below link …
DETAILS:
+++ THERE WILL BE 100 VIP TICKETS FOR THIS EVENT +++
The Event Includes:
 A Tour led by the Three Guest Artists, loaded with commentary
Questions and Answer
 Photo Ops During Tour
 A Meet, Greet Dinner with the Guest Artists Present (Venue TBA)
 Price $175.00 per ticket. Limited to 100 VIP Tickets in this offering!
7 one hour time slots Saturday and Sunday; 7 people per time slot; 8 at 11AM time slot, Saturday & Sunday.

Please Select the appropriate time slot and day that best meets your Travel Plans! Once a time slot is sold out, sales for that slot end!
SEE YOU THERE!