Our Sponsors and Vendors:
Please take note below of our supporting sponsors and some of our dealers. Clicking on their image/logo will direct you to their websites.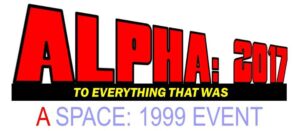 Trekonderoga would like to thank the Alpha 2017 conference dedicated to the iconic show Space: 1999 (July 28-30, 2017 Parsippany, New Jersey) http://www.alpha-2017.com for their support!